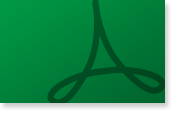 Control Power Transformers
Specification
Indoor Designs for use in Medium Voltage Switchgear.
Outdoor design available on request.
5 kV to 25 kV Class.
60 to 150 kV BIL.
Up to 15 kVA Single Phase and Three phase.
Vacuum Cast using Epoxy Resin.
Horizontal & Vertical Mounting on some Models.
Designed to meet ANSI, IEC, IS.
Typical applications include MV Switchgear, MV Motor Control & Generator / Transformer Neutral Grounding.